Price per puppy is $4,000 + tax regardless of gender or markings. This includes a $250 deposit taken to hold your post on our waiting list (all deposits are nonrefundable). Once pups are born and can we confirm we have a healthy puppy for you the 2nd half of the deposit is due. Balance is due at 6 weeks of age if paying via check. Balance must be paid in cash at pick up if payment is not made prior.
Before answering the following questions, please be sure to look over The Stasia's CutiePoos Experience. If inquiring about petite goldendoodles please see the website for New Hope Doodles.
Please copy and paste the following into an email to stasiascutiepoos@gmail.com :
1. Name:
2. Phone Number:
3. Address:
4. How did you hear about us?
5. Do you own your home or rent?
6. Does your home have a yard and is it fenced in?
7. Are there or will there be any children living in the home? Kindly provide their ages if so.
8. What is your daily schedule? How long and how often will the pup be left home alone?
9. Are there any other pets living in the home?
10. Do you have a color or gender preference?
11. Have you ever owned a dog or raised a puppy before? Why have you chosen a cockapoo pup?
12. Underbites can be common in Cockapoos. However most pups you can't even tell they have an underbite unless you look in their mouth. An underbite will have absolutely no affect on the pups health or ability to eat. Will an underbite bother you?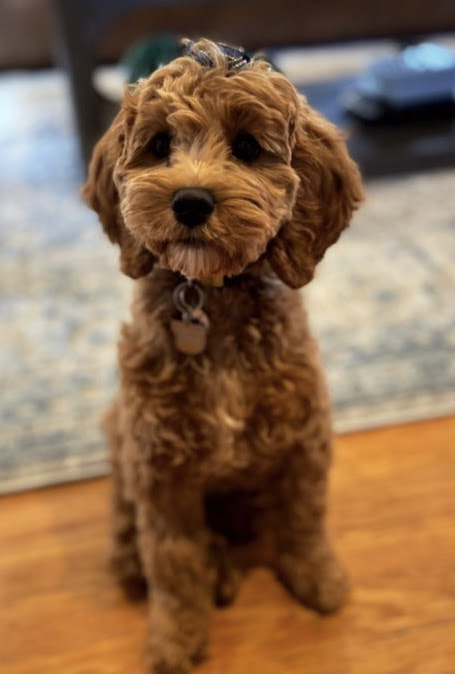 13. It is important to me that I only sell puppies to smoke free homes, so please do not ask to purchase one of our puppies if it will be exposed to smoke in the home OR car.
14. Have you read over the Stasia's CutiePoo Experience and checked the waiting list to be sure the timeline works for you and your family?
14. Lastly, when in the next week would be a good time for you to FaceTime or zoom to "meet" myself and the dogs and go over any questions you may have for me?
Thank you for taking the time to read over our website and fill out each of these questions. I try to respond within 48 hours.